Customize Your Invoices
Customizing your invoices isn't necessarily something that needs to be done now during the setup process but we do recommend it. Changing your customization options can always be done later as you start using The Customer Factor and have a better feel for what options you want to appear or not appear on printed and pdf invoices.
To customize your invoices, please hover over the "Invoices" tab and click "Format". Or you can click here to visit the invoices format screen.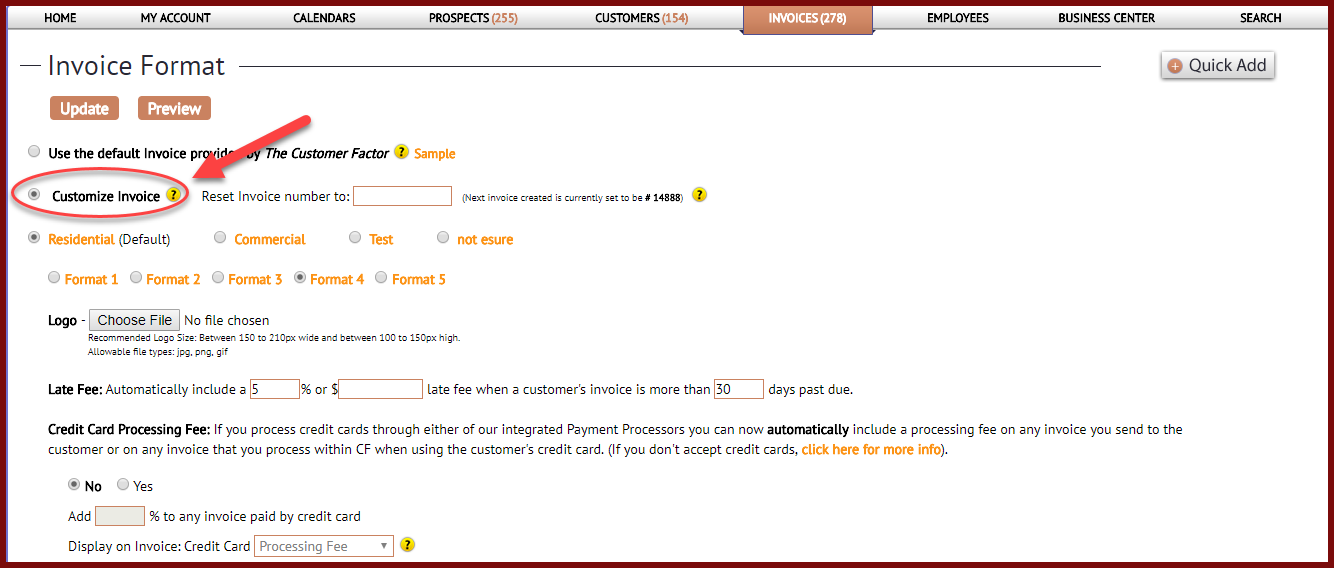 Select the "Customize Invoice" option shown above which opens up the customization area. You can select from one of 5 formats, upload your logo, change your font style, choose to display/not display all kinds of different information on printed/pdf estimates, add some personalized text, etc.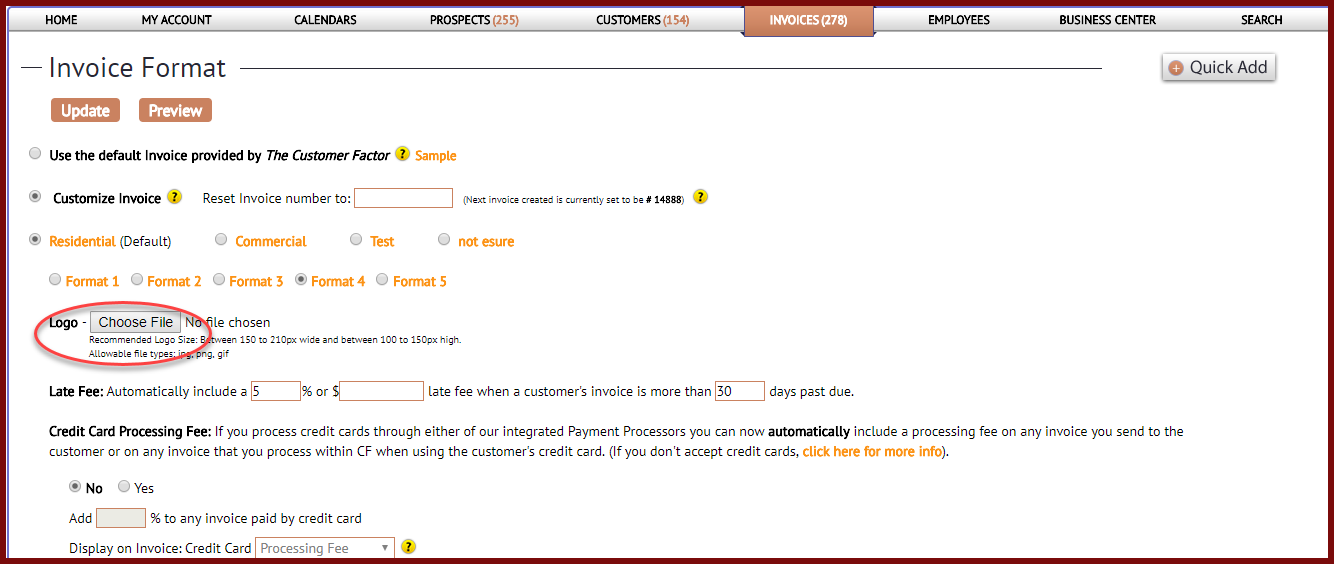 Make sure to follow the recommended size for the logo. If you're not able to resize your logo, you can send it as an attachment to support@thecustomerfactor.com and we'll be glad to do it for you. Make sure to include your username in the email.
When you're satisfied with your customization options (again, you can change them at anytime), click update, and then click the preview button to check it out.
Best Regards,