Make Single Payment for Multiple Invoices
Paying multiple invoices for a single customer is very easy. First, you need to go to the "Invoices" tab and click "Search". Make sure to select "Unpaid Invoices" and type in the last name in the search box and click "Search".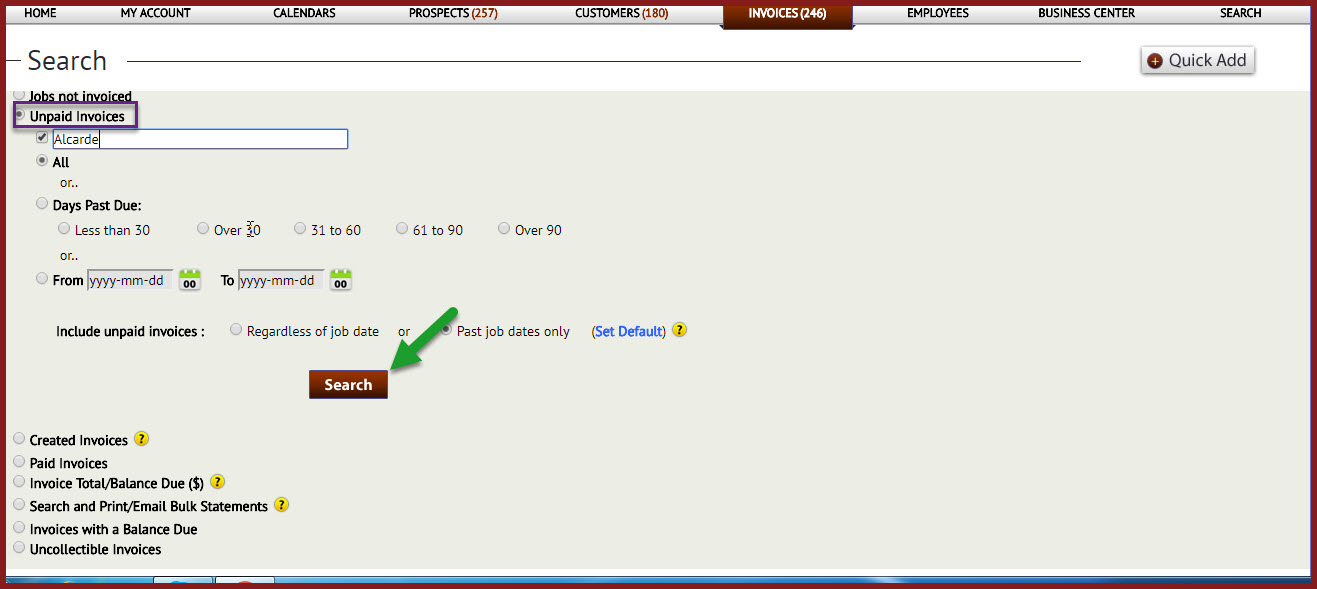 All the unpaid invoices for that particular customer will appear on the invoice search results screen. You can then click "check all" or select individual checkboxes.
After selecting the invoices, all you need to do is scroll down and click the "Pay Selected" button.

It will open up to a new window where you can process the payment. After processing the payment make sure to scroll down and click "Save".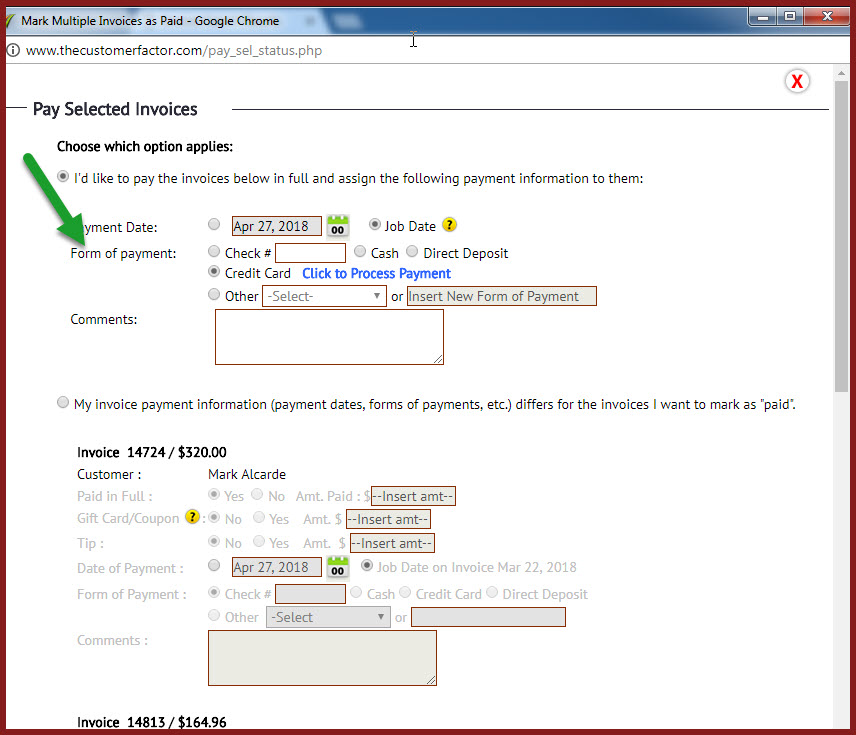 And you will see on the invoice screen that the invoices you paid show as "Paid".
And that's it, if you have any questions, please let me know. Take care and have a nice day.
Best regards,